What you can find in San Cristobal Potosi Bolivia
An old village in the Andes with a great history. Discover what you can find during your visit to San Cristobal Potosi Bolivia. Don't miss out on one of the most important events in the history of Bolivia.
San Cristobal de Lipez is located in the department of Potosi. Geographically located in the south of the Uyuni Salt flats. Its territory is very characterized by wide plains and mountains. The village of San Cristobal was originally located on a large silver, lead, and zinc mining site.
As a consequence, the village moved along with its inhabitants. Its history relays on how a mining company managed to move an entire village to another location. Most certainly, the biggest challenge was to move the stone church which was highly valued by the people.
Even though San Cristobal de Lipez is a very small town, there is a history that adds great value to its culture. Here are some of its most important attractions:
San Cristobal Stone Church
The church of San Cristobal is an artistic representation of the town. There was great controversy about moving an entire town as some people thought that this was only done for the own interests of the mining company and not for the welfare of the town. In the end, the Bolivian authorities reached an agreement that would benefit both parts.
The town agreed to be moved 17 kilometers from the original site in the Nor Lipez de Potosi province. Now there is only one cross that reminds us that at some point in time a community lived in that area.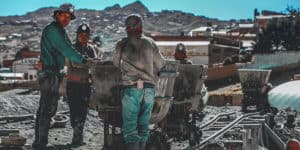 What can be seen here is the splendid work of reconstruction. A basilica with a large atrium, inside there are saints, crucifixes, two original organs, and paintings from the colonial era, as well as a delicately built altar. This is an invaluable asset wherever you look, as this is one of the oldest churches in the Bolivian highlands.
Irucancha Viewpoint
It's a natural viewpoint with a typical wooden house in the area. Here you can appreciate the landscape of San Cristobal de Lipez at 360 degrees. You can also observe the excavations of the San Cristobal Mining Company (Mina San Cristóbal).
Moreover, due to its location, you will be able to see the extension of the Uyuni salt flats, with its islands and its hills. Remember to go accompanied by an authorized tour operator since access can be difficult to pass through.
Café Internet
In this establishment, it's possible to find internet service and get some food. Considering that this place is the last town with access to phone signal and internet, within the crossing by the Uyuni salt flats and the Lagoons.
San Cristobal Hotel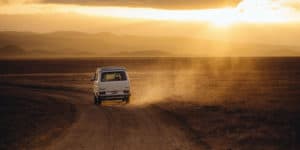 In the town of San Cristóbal, there is a very well equipped hotel with heating and hot water 24 hours a day. Ideal to rest from the journey through the Bolivian highlands. The hotel has a unique restaurant designed by Bolivian architect Gaston Ugalde and whose construction material is mineral-waste.
Note: People tend to stop by the town when traveling from San Pedro de Atacama (Chile) to Uyuni. San Cristobal de Lipez is the perfect spot to relax. Not to mention that you will be able to appreciate some people wearing typical Andean clothes.
A town among hills with difficult to access, and families who lived from their agricultural production. Without knowing it, the inhabitants lived on a treasure, but they had no tools to extract it. This is the story of how they decided to move, taking with them a majestic stone church and even a cemetery. Certainly a worth visiting destination during your trip to Bolivia